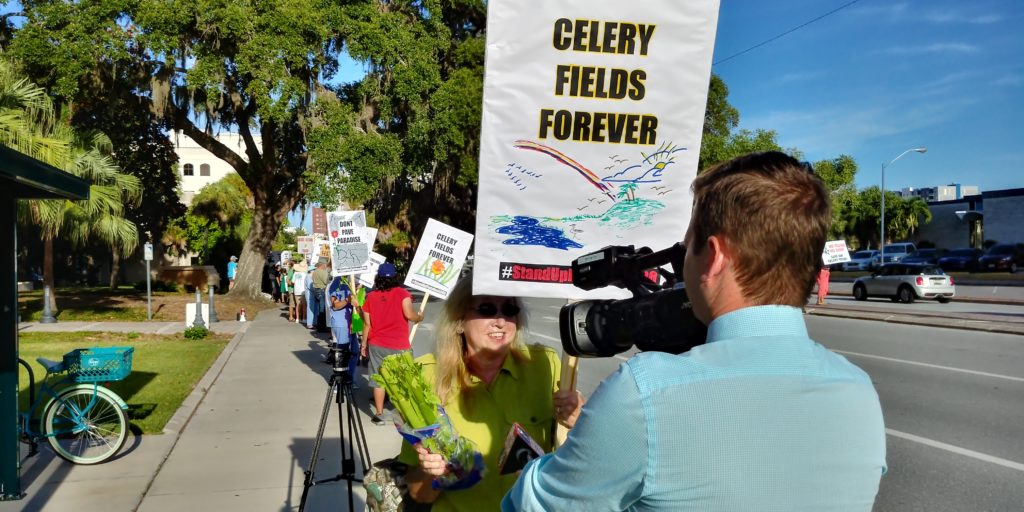 This morning, a few dozen protesters gathered outside the Sarasota County Administration Building at 1660 Ringling Boulevard in advance of the Public Hearing on Petition 17-01 by TST Ventures, LLC.
As the hearing got underway, County staff made two overflow rooms available to accommodate all the attendees who gathered to witness, and possibly speak during, today's public hearing.
For live updates throughout the day, we recommend following Zach Murdock from the Sarasota Herald-Tribune, who will be tweeting throughout the day:
Packed house here at @SRQCountyGov for today's special final hearing on proposed recycling center near Celery Fields: pic.twitter.com/bFdpoJcXxc

— Zach Murdock (@zach_murdock) August 23, 2017
Additionally, this story has been published on the Herald-Tribune website and will be updated periodically today.
Our official Twitter account will also publish occasional updates today:
Question from Commissioner Detert: what could Mr. Gabbert do on the property if we deny all of this today? A: One unit per 10 acres.

— Celery Fields (@CeleryFieldsSRQ) August 23, 2017